Fundamental NoCo: Christian Liberty (Part 5)
()

- February 6, 2020
Speaker(s)
Mike Abendroth


Mike's passion is preaching the Bible in a verse-by-verse fashion and training other men to do the same. He graduated from The Master's Seminary in 1996 (M. Div.), received his doctorate in Expository Preaching at The Southern Baptist Theological Seminary in May 2006 (D. Min.), and is an adjunct professor at EBTC (European Bible Training Center) and The Master's Seminary (Doctoral Mentor). Pastor Mike is also the author of 

Jesus Christ: The Prince of Preachers (DayOne, 2007)

, 

The Sovereignty and Supremacy of King Jesus (DayOne, 2011)

, 

Things that Go Bump in the Church (Harvest House, 2014),

 

Discovering Romans (Zondervan, 2014), Sexual Fidelity (NoCo Media, 2015) and Evangelical White Lies (NoCo Media, 2016).

 He is overwhelmed at God's grace in his salvation and for his family (Kim, Hayley, Luke, Maddie and Grace). Mike has been the Senior Pastor at 

Bethlehem Bible Church (BBC)

 in West Boylston, MA since April 1997. When not enjoying his family, Mike is often seen on 

this

.
Part of the
NoCo
BBC Sermons
Fundamental NoCo
series (
NoCo
)
---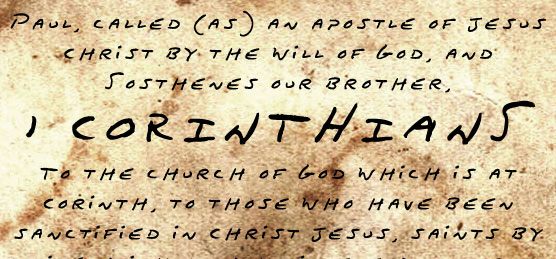 Original Air Date: 8.20.2012 Recently Pastor Mike preached this sermon at
Bethlehem Bible Church
in West Boylston, MA. Pastor Mike preaches verse-by-verse, so please open up your Bible to 1 Corinthians 8 and Romans 14 and follow along. How do you come to Christ Jesus? On your own? With God's help? OR Were you brought to Christ by God Himself? What is Sovereign Grace? What is Election? If you are a Christian, you did not decide to become a Christian on your own. Nor did you simply decide to cooperate with God. God alone made you a Christian--and our response is: repentance, faith, belief, and a desire to follow Christ Jesus. In Romans 14, we see the response of Christians, in regards to Christian liberty, as one as a response to Christian love initiated by Christ Jesus. Romans 14 helps us understand 1 Corinthians 8. How do the weak live with the strong? How do the strong live with the weak? How are we to love other Christians?
Three Requirements To Keep Christ's Church Unified, Even though We Have Differences In Debatable Areas:
1. Strive for harmony
---