Support Groups Have No Place In The Church
()

- July 14, 2017
Speaker(s)
Mike Abendroth


Mike's passion is preaching the Bible in a verse-by-verse fashion and training other men to do the same. He graduated from The Master's Seminary in 1996 (M. Div.), received his doctorate in Expository Preaching at The Southern Baptist Theological Seminary in May 2006 (D. Min.), and is an adjunct professor at EBTC (European Bible Training Center) and The Master's Seminary (Doctoral Mentor). Pastor Mike is also the author of 

Jesus Christ: The Prince of Preachers (DayOne, 2007)

, 

The Sovereignty and Supremacy of King Jesus (DayOne, 2011)

, 

Things that Go Bump in the Church (Harvest House, 2014),

 

Discovering Romans (Zondervan, 2014), Sexual Fidelity (NoCo Media, 2015) and Evangelical White Lies (NoCo Media, 2016).

 He is overwhelmed at God's grace in his salvation and for his family (Kim, Hayley, Luke, Maddie and Grace). Mike has been the Senior Pastor at 

Bethlehem Bible Church (BBC)

 in West Boylston, MA since April 1997. When not enjoying his family, Mike is often seen on 

this

.
Part of the
NoCo
series (
NoCo
)
---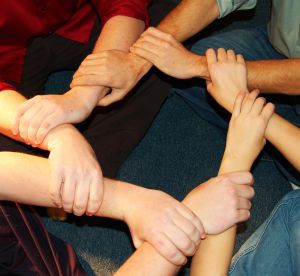 Welcome to
No Compromise Radio Ministry
! Today Pastor Mike and Pastor Steve talk about the place of support groups in the local church. Do Divorce Care, Celebrate Recovery, 12 Steps, Alcoholics Anonymous, or other recovery groups have a place in Christian churches--NO, they do not. Read
Romans 15
. We have a sin problem, and as a result we do not need to go to recovery groups and psychologists, but rather we need to be confident in Scripture. Read
Psalm 119
,
Psalm 19
, and you will see that the Bible is authoritative and sufficient.
2 Peter 1:3
:
His divine power has granted to us all things that pertain to life and godliness, through the knowledge of him who called us to his own glory and excellence...
We get this knowledge through the Word of God. Pastors who allow support groups in their church deny the sufficiency of Holy Scripture. If the Bible is sufficient, why do we seek out recovery groups? If you have a problem with a certain sin, you should not sit in a church building with eight other people who have the same exact problem-you will be going no where. It does not work. You want Christ, not porn, to be a unifying theme-it further splinters the church. You need the Road to Repentance, not the Road to Recovery. Do no Christianize support groups rather use/read the Bible. Support groups tolerate sin; Churches ought not to tolerate sin. Read
1 Corinthians 5
. Do not try and redefine sin, rather you need to look at Biblical methods for getting over your sin. Get busy not with sin, but by serving your local church. You can have free and gracious forgiveness based on Christ's perfect life and death!
---