The Scandal of Grace
()

- June 10, 2016
Speaker(s)
Mike Abendroth


Mike's passion is preaching the Bible in a verse-by-verse fashion and training other men to do the same. He graduated from The Master's Seminary in 1996 (M. Div.), received his doctorate in Expository Preaching at The Southern Baptist Theological Seminary in May 2006 (D. Min.), and is an adjunct professor at EBTC (European Bible Training Center) and The Master's Seminary (Doctoral Mentor). Pastor Mike is also the author of 

Jesus Christ: The Prince of Preachers (DayOne, 2007)

, 

The Sovereignty and Supremacy of King Jesus (DayOne, 2011)

, 

Things that Go Bump in the Church (Harvest House, 2014),

 

Discovering Romans (Zondervan, 2014), Sexual Fidelity (NoCo Media, 2015) and Evangelical White Lies (NoCo Media, 2016).

 He is overwhelmed at God's grace in his salvation and for his family (Kim, Hayley, Luke, Maddie and Grace). Mike has been the Senior Pastor at 

Bethlehem Bible Church (BBC)

 in West Boylston, MA since April 1997. When not enjoying his family, Mike is often seen on 

this

.
Part of the
NoCo
series (
NoCo
)
---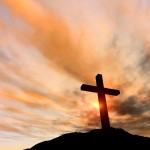 What would you say if an evil person who murdered multiple people went to Heaven and a nice person who spent their life helping the poor went to Hell? Does that seem fair? According to the Bible, we all deserve Hell because we have sinned against a holy and righteous God. Hell is what every person deserves. Do you want what you deserve? Or do you want grace? The word grace means undeserved favor. The Bible says in 
Ephesians 2:8-9
 "For by grace you have been saved through faith. And this is not your own doing; it is the gift of God, not a result of works, so that no one may boast." The Bible is crystal clear. You cannot earn salvation. God can save the worst sinners in the world. That is quite a scandal indeed. He can also save you if you repent of your sins and put your faith in Jesus Christ as the one who paid the penalty for your sins. Listen as Pastor Mike and Pastor Steve share bits of their testimony as they talk about the scandal of grace.
---