Equipping Eve: Have We Left Our First Love?
()

- February 11, 2017
Speaker(s)
Erin Benziger


Erin Benziger is the host of Equipping Eve (A No Compromise Radio Production).  Equipping Eve episodes are posted every other Saturday.
Part of the
Equipping Eve
series (
Equipping Eve
)
---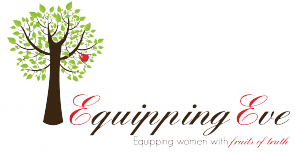 At one time, the church at Ephesus was a stalwart body, sound in doctrine and intolerant of sin and error. Yet, in a sobering letter to this first-century church, Jesus Christ said these gut-wrenching words: "I have this against you, that you have left your first love." Is it possible to be zealous for sound doctrine but lacking in love for Christ?
---